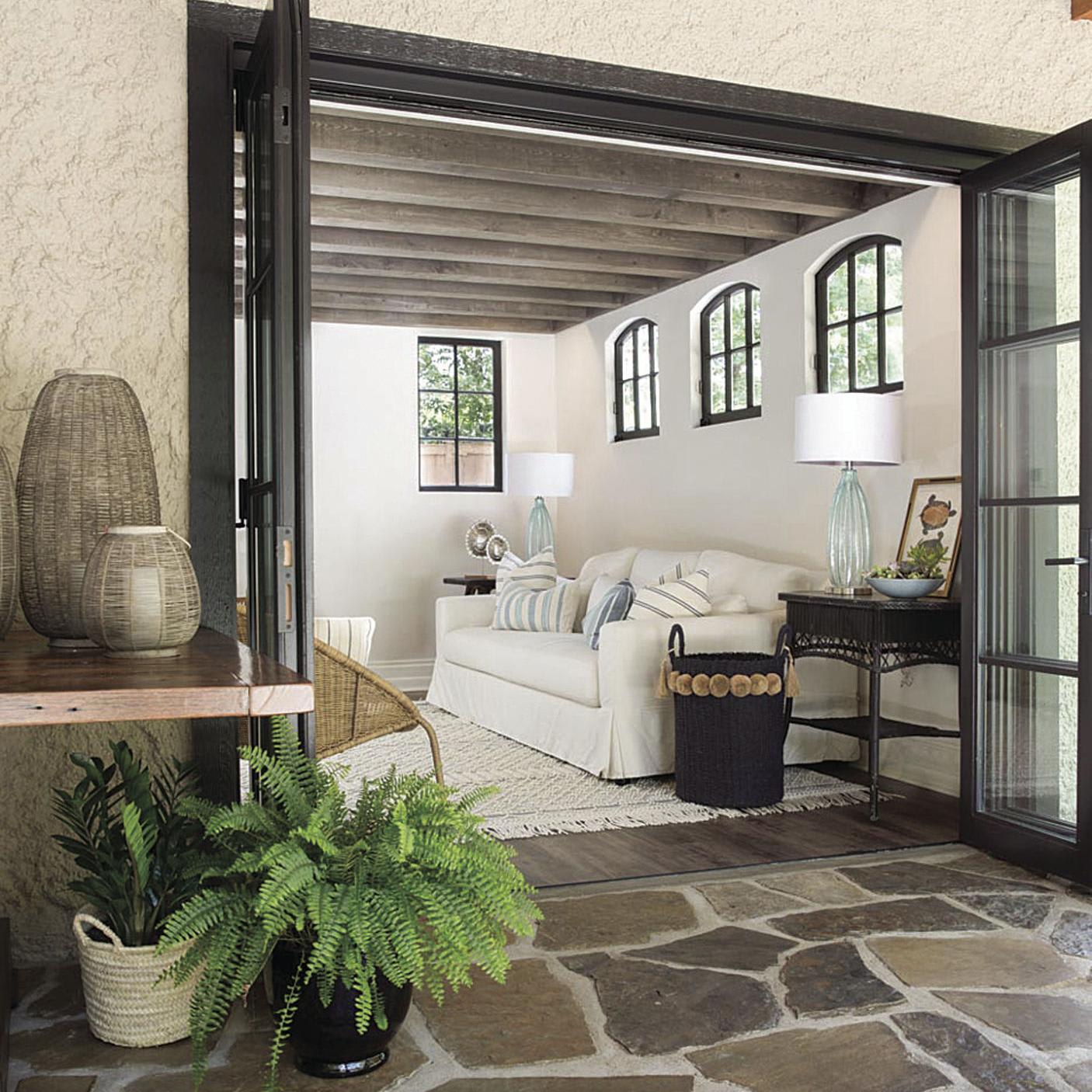 We can all agree on one thing…we have all been home a lot in 2020! I am sure we are all looking forward to turning the page to a great (and hopefully relaxing) 2021. That said, with much time at home, many people have had remodeling on the mind. Interior design trends are always changing and you may be wondering which trends are losing their sparkle and which ones are becoming hot. I have compiled a quick list of top design trends that I am hearing of with clients and designer friends for 2021.
Get creative with storage. Keeping your office space, or any area of your home, clean and organized will give it a more modern look. Cabinets and built-in shelves are a great way to make room for (& hide) all of your papers, files, and office supplies. You can also hang shelves on the walls above and around your desk or other busy areas to create storage for books and other items that you do not need sitting on your desk. People are buying decorative pieces as well that you would not think used for storage of kid's homeschooling/craft items. These pieces are both functional and add a charm factor/warmth to a room.



Furniture is trending toward multifunctional. This is a great tip for people who do not have a ton of space and people looking to save some on cost. Furniture that serves more than one purpose is a great way to save.



Home materials. Because of the current situation in which we live, it has caused people to be more conscious of germs and the materials with which home items are made are being taken into consideration more. For example, non-porous materials that germs and bacteria have a harder time sticking to will make their way into home design. Materials such as laminate, metals, cement, and smoked glass will become increasingly popular, especially in rooms like kitchens where there is a lot of foot traffic.



Bring the outdoors in and the indoors out has been a big one. These days we crave an outdoor space that is comfortable and inviting. Think of your backyard as you would your indoor space, starting with a floor plan. Outdoor fireplaces, fire pits, and even pizza ovens are on the rise. Advice on how to make a garden:

Want to grow veggies at home? Mark Faunce is here to help

. Purchase some outdoor rugs for your seating areas. Rugs of different colors allow you to decorate each space differently without the whole yard looking cluttered. Put chairs, tables, plants, and other decorations around each area so your family and guests have a few different places that are welcoming and comfortable. Homes that used to have windows from living to outdoors are now having slider doors added or nanawall type folding doors. This is also amazing for hosting a party or friends. Having a direct view as you come into the home straight through to the backyard via opening doors is the #1 request of clients of mine whether they are buying or building this past year.

Acreage! If you wanted 2 acres before, you now want 10. Buying and holding acreage is a great idea. The city is growing outward and acreage is at a premium. I believe this will continue and we are not in a current bubble but a new mindset.



More color. When it comes to the inside of your home, something as simple as choosing a paint color can be a daunting task. As we move into 2021, warmer colors will be on-trend. The cooler whites of 'Alabaster' and 'Simply White' for many clients are now leaning towards warmer whites like 'Creamy' and 'Divine White' and 'Shell White'. For other areas, the warm autumn tones are coming back. Kitchens are not all white, although still the majority are but we are seeing a mix in on the island color to blue or black tones as well as varied countertop materials vs just honed white quartz or marble.



Looking for something different and fun? Mix up the texture on the walls. Try wallpapered ceilings, dining rooms, bedrooms, or baths. This can add textures and patterns to a room, and mixing textures and patterns is a trend that is set to be hot in 2021 as well. I have recently even seen a few lacquered dining room walls, fabric upholstery walls, and some fun living walls of plants.



The 'Grandmillenial'- would you believe it? Many millennials are liking the floral prints and elegance vs modern.



Increased awareness and desire in craftsmanship. This goes hand and hand with #8. Grandma would have wanted the thicker moldings and solid-built home. I am seeing trends in this direction, although modern/transitional farmhouse still has a strong placeholder.



An infusion in technology is here and growing. The old systems are quickly being replaced with SMART design technology that knows your needs before you do. It is not just automatic lights and music anymore. From temperature testing entryways to voice-controlled walls, there are many new options.
No matter what your plans for 2021 are, the hot design trends will be a function of the world we live in. Happy almost 2021!